You are here

In Praise of Higher Interest Rates
In Praise of Higher Interest Rates
Submitted by Group W - Investment Management on October 2nd, 2018
Some commentators, including the one currently residing in the White House, complain that the U.S. Federal Reserve Board has gone too far in its quest to normalize our country's interest rate regime.
Ten years ago, during the depths of the Great Recession, the Fed pushed interest rates down to virtually zero in an effort to revive the nation's decimated economy. Over time the low interest rate policy did, in fact, stimulate investment and consumption, and the economy gradually recovered. By mid-decade GDP was increasing steadily though modestly, and unemployment was dropping significantly. With the need for extraordinary stimulus having passed, the Federal Reserve rightly began a cycle of gradual rate increases that continues today.
Yield on 3-Month U.S. Treasury Bill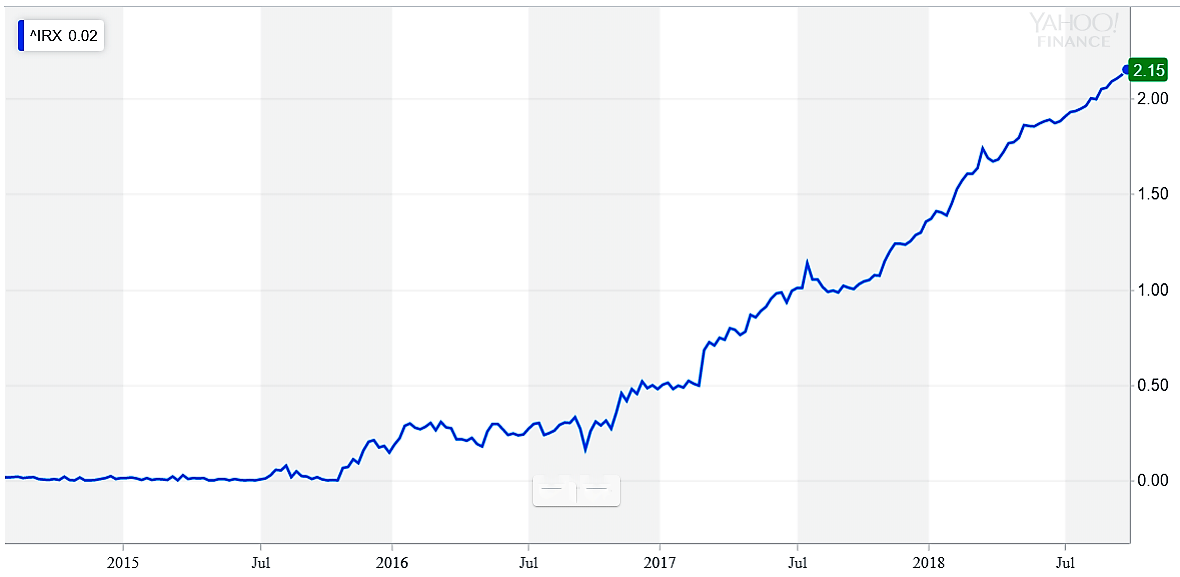 Some fear that policy makers will overshoot on rate hikes and mistakenly trigger another recession. After all, higher interest rates tend to stifle investment and consumption. This is a false concern. Economic expansions come to an end when there is too much investment and speculation that cannot be supported by the general economy. By raising interest rates now, the Federal Reserve is trying to prevent a repeat of the financial mania that lead to the meltdown of 2008/09.
Our economy benefits in other ways from having higher interest rates. Investors are once again able to make a decent return on fixed-income investments. Retirement plans from personal IRAs on up to giant pension funds rely on corporate and government bonds to provide steady, long-term return on investment. Those accounts are now on more solid ground than before interest rates began their ascent.
Pension Funding Levels for the 1000 Largest U.S. Corporations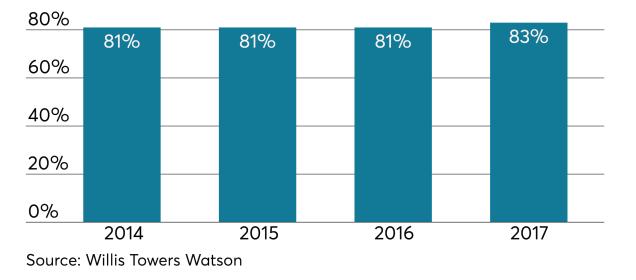 So when people complain that higher interest rates are making it more onerous to borrow money, remember there is a flipside to the coin. We are all benefiting by having a more robust financial system.