You are here

Healthcare Stocks Still Attractive
Healthcare Stocks Still Attractive
Submitted by Group W - Investment Management on July 1st, 2015
The healthcare sector remains one of the most promising areas for investing and should occupy a prominent place in most stock portfolios. Over the past ten years, healthcare stocks have significantly outperformed the overall market as shown by the graph below.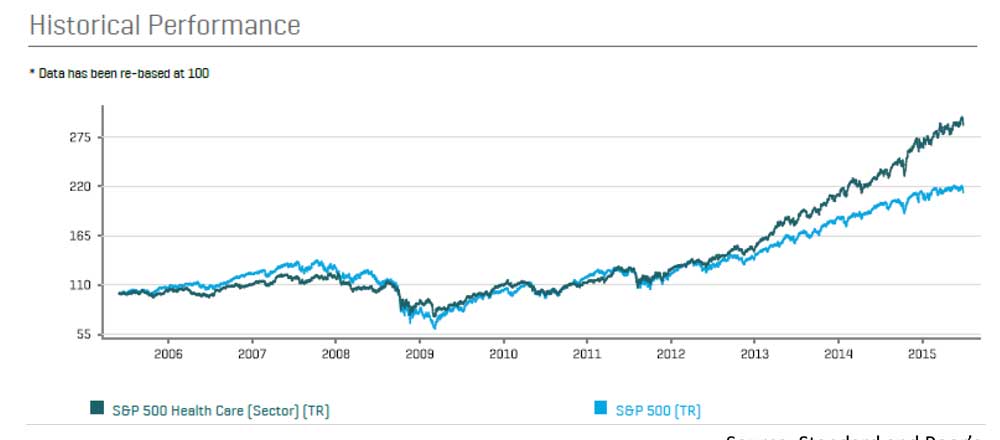 The sector's outperformance should continue for the following reasons:
The Affordable Care Act has enabled 11 million more Americans to have insurance coverage (source: Argus Research). This expands the market for pharmaceutical firms, device makers, and healthcare providers.
The FDA has instituted an accelerated review process for drugs that treat serious diseases thus allowing pharmaceutical companies to market their new compounds sooner.
There is a trend of big pharmaceutical companies acquiring smaller companies in order to augment their product pipelines and offset pending patent expirations. The merger and acquisition activity leads to higher stock prices in the healthcare sector.
And of course, the continuing demographic trend of more people living longer will inevitably lead to greater demand for healthcare products and services in the coming decades.